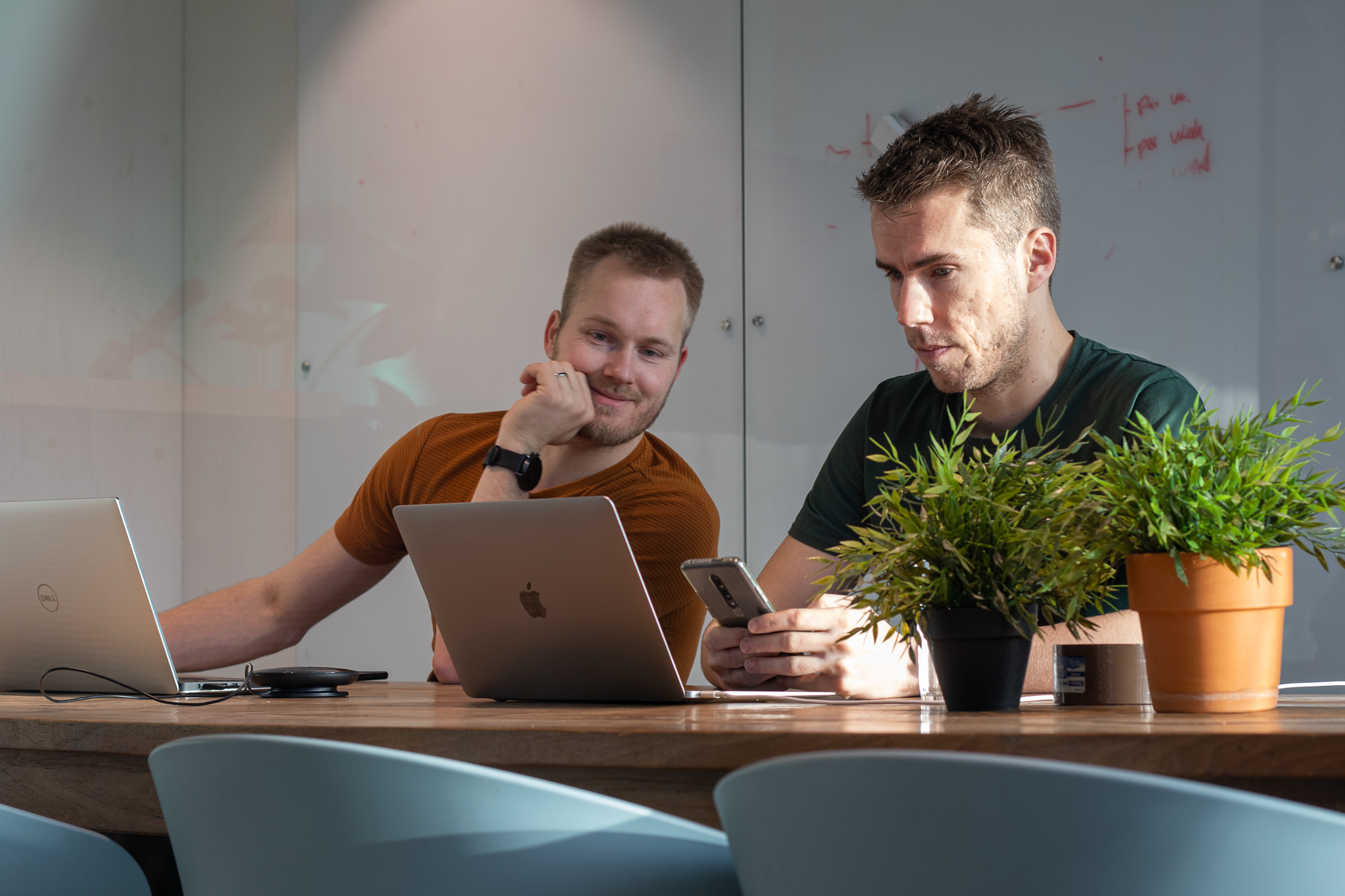 Establish the ideal customer-centric app together
80% of your application we have already prepared
SevenLab has a unique system of ready-to-use modules for customer-facing applications. Here, all important functionalities are already ready to use. This allows you to put together most of the software in no time. Each module can then be configured entirely according to your wishes. So you can quickly and effectively have 80% of your ideal customer portal live.
Our modular system

SevenLab has its own unique modular system. This system consists of the boilerplate, components and modules. Together, these make up the bulk of the software. Everything is specially designed for customer-oriented functionalities and set up in such a way that there is room for additional customisation.

Boilerplate

The boilerplate is the basic of each application. This includes all the functionalities that always are needed. Think, for instance, of a component system and API. We have those ready in advance.

Components

Components are small parts used in software. Think buttons, text fields, images, search bars, etc. SevenLab has an extensive database of components that allow you to quickly compile and configure modules.

Modules

A module is a collection of components that together represent a functionality, such as login, chat or view projects. We already have the most important modules ready to go. By putting the right modules together, we will have 80% of the app ready to use in no time!

Customization

To create real added value, our system allows for qualitative customisation where it is really needed. This is where the organisation's unique nature and core values are reinforced. Moreover, this enables the customer portal to optimally meet specific customer needs
Customer-oriented modules
Authentication
Secure account creation and login.
Dashboard
Customer usage data in a visual overview.
Chat
Communicating directly with customers.
File
Complete activity history available to the customer.
Profile and account management
Personal customer profiles with the right personal data
View project
Actively track the status of projects
Customer database
All customer data in one safe place
FAQ / Forum
Unburden customer service by offering frequently asked questions conveniently.