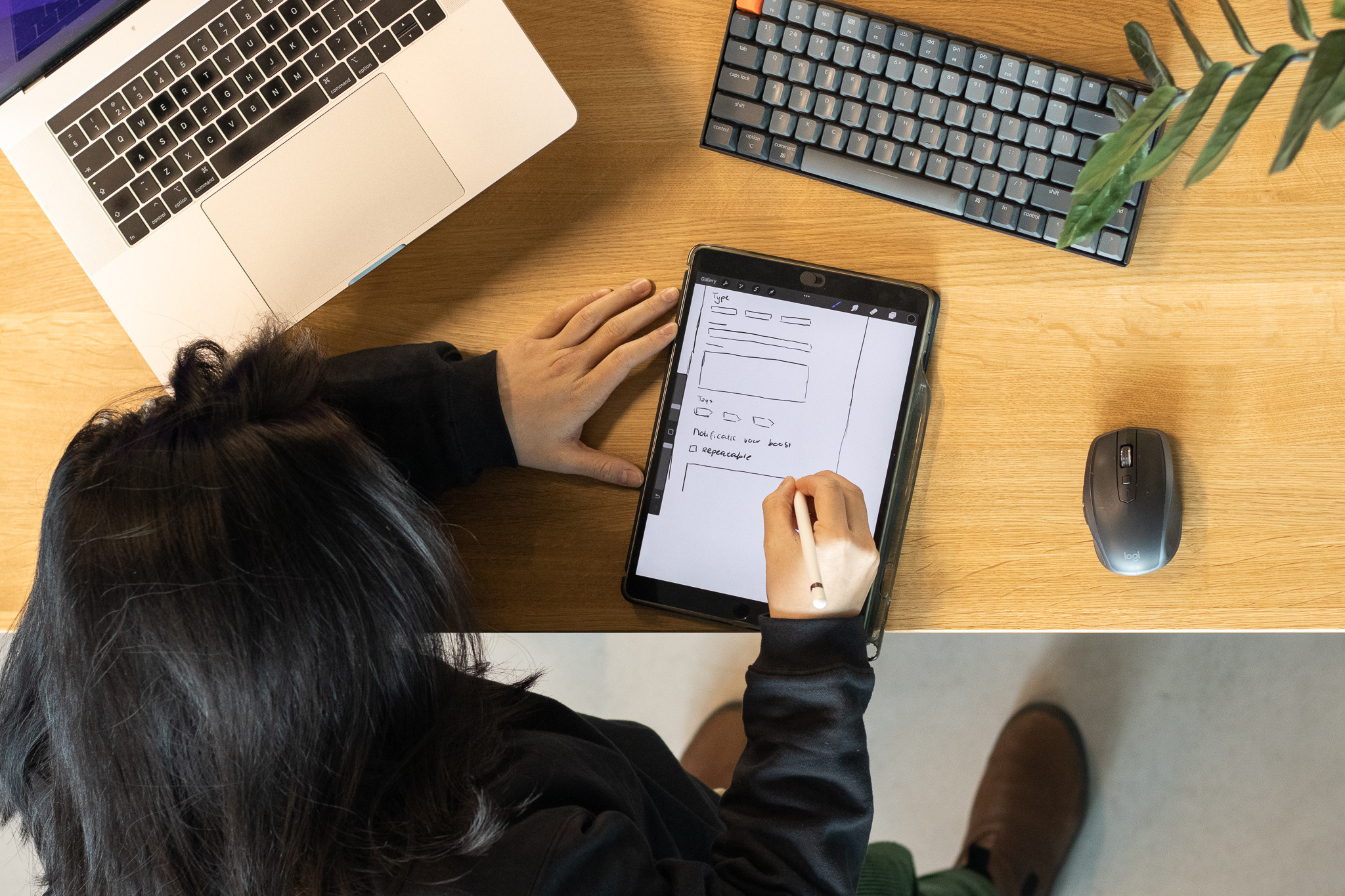 Time for the real customisation!
The fits perfectly with organisation and customer
If most of the software stands after the configure phase, it is time for customisation. Together with our IT consultant, we discover which additional functionalities can strengthen the organisation's unique way of working and core values. In addition, our UX designers dive in to discover the customers' specific wishes and needs. This way, we ensure that the software fits the organisation and the customers perfectly.
How we achieve the perfect fit
Discover the opportunities with our consultants

Together with an experienced IT Business Consultant, you identify which application of IT offers maximum added value. In this phase, we choose which functionalities should be developed to ensure that the customer portal matches the organisation's unique way of working, USPs, core values or ambitions.

Get to know your customer with UX Design

Together with the design team, you research the customer-specific part of the application. Using targeted research methods, they ensure that the software matches the customer's wishes and needs. This is how you design software with SevenLab that is effective and user-friendly.

Build with certified developers

Our experienced team of certified developers builds high-quality software quickly and effectively using the SCRUM method. Every fortnight, our team of experienced developers delivers working parts of your software or app

Accelerate with IT Accelerator support

Our IT Accelerator ensures that the entire development process runs quickly and efficiently. He supports the customer in making the right choices, monitors the planning and makes sure everyone is on the same page.