After 7 years of 7Lab, it is time for an upgrade. A new look that fits even better with the organisation we are today. A personal and committed software boutique that develops high-quality customised solutions with an eye to the future. That is why 7Lab is now SevenLab.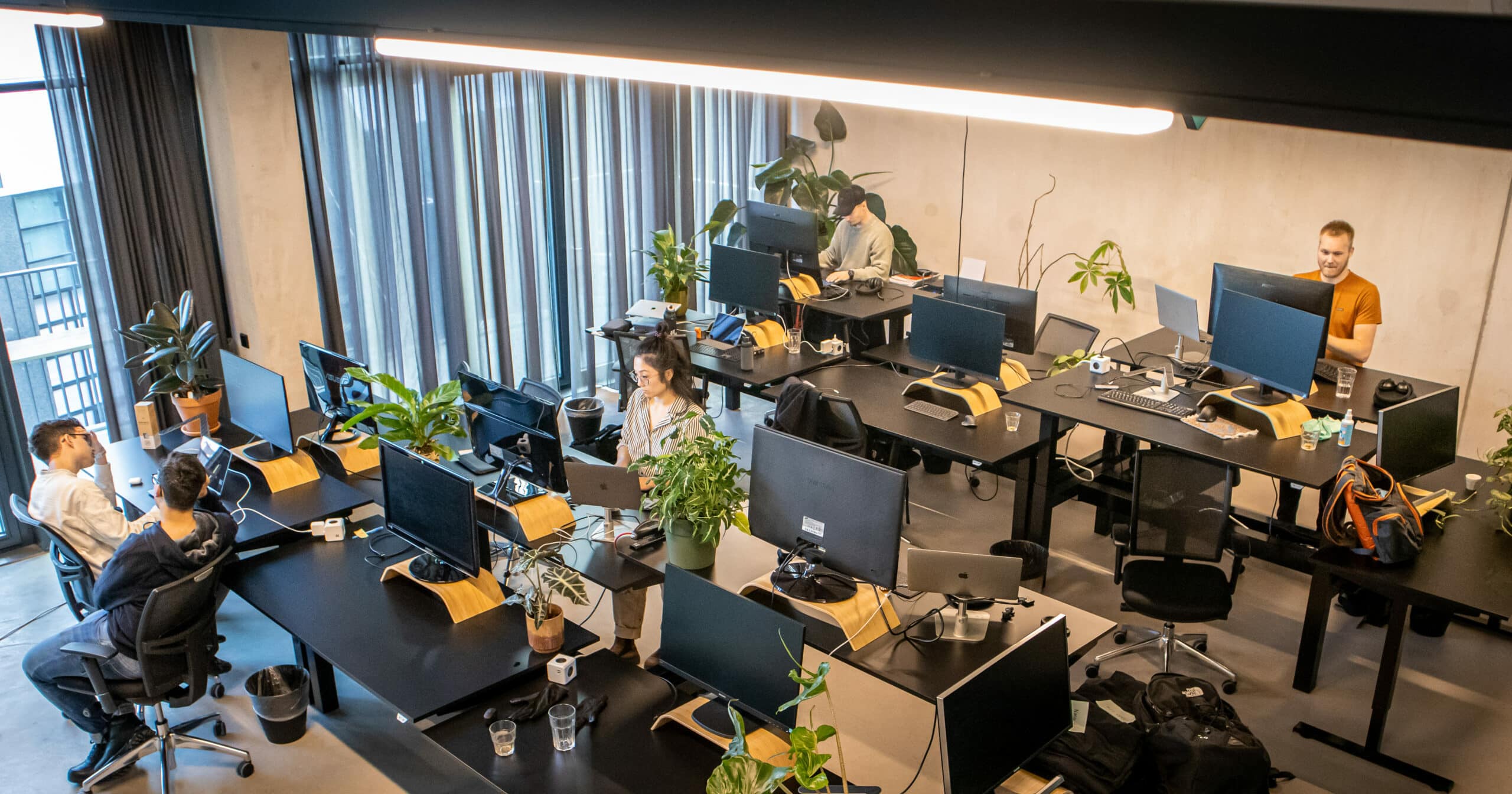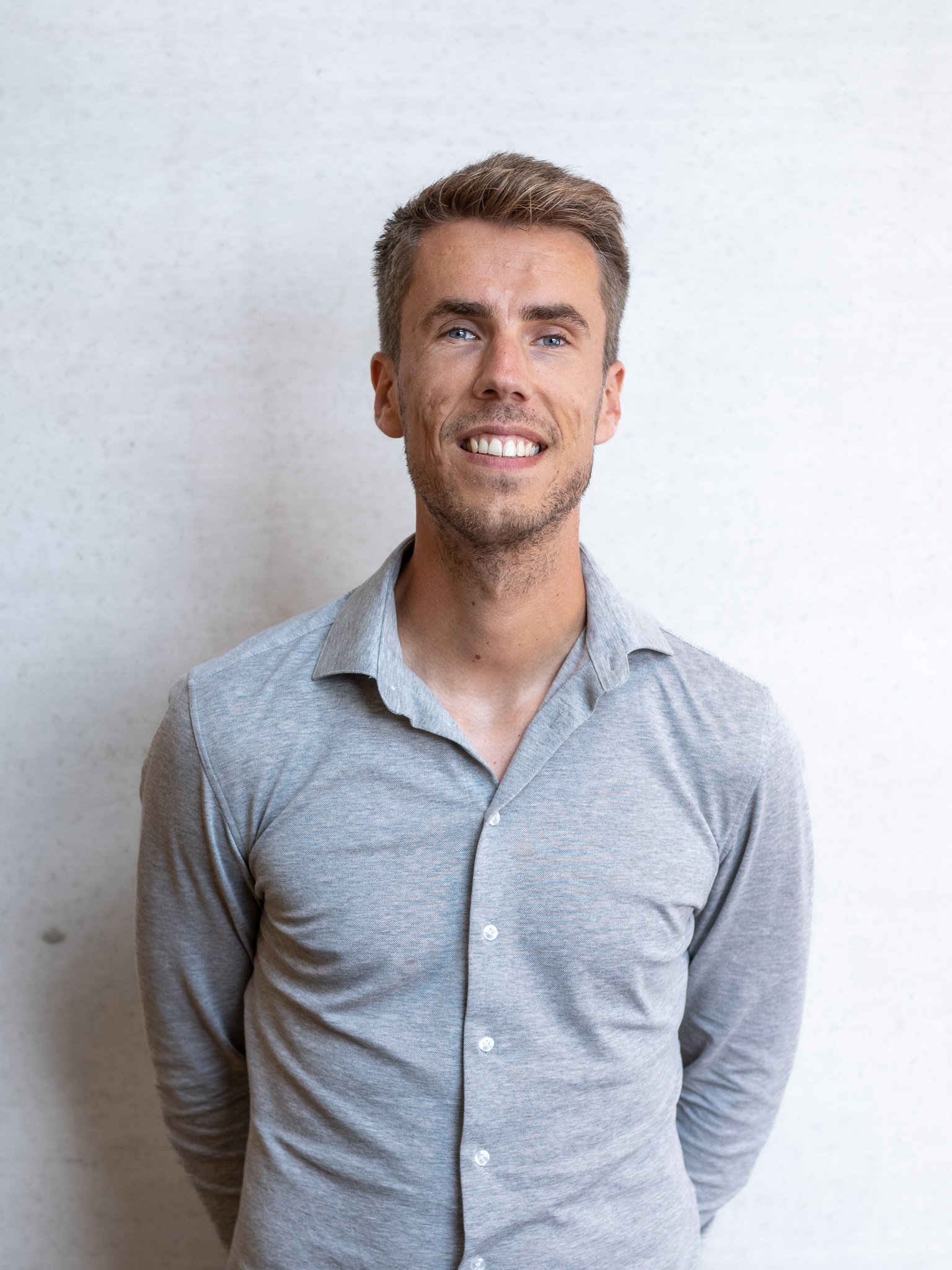 Want to know more?
Enter the conversation with Koen!
How it all started
Driven by unbridled ambition and passion for code, Bas Alderding and Koen ter Velde decided to set up a company to develop websites and web shops alongside their studies. They soon found space at a friend's IT company in Amstelveen; a small desk right next to the sandwich machine in the lunchroom. Despite the smell of grilled cheese, the business took on an increasingly serious shape and in 2012 it was time to move into their own office space. Twenty-four whole square metres in the basement, or basement.
Over time, they found that more far-reaching IT solutions offered much more value to customers than websites or web shops. They therefore started developing customised software. These digital solutions became increasingly technically challenging, so the help of IT specialist Joey Houtenbos was enlisted. This trio proved to be a golden formula and in 2014 they jointly founded 7Lab. After operating in Haarlem for four years, the company descended on Amsterdam's Houthavens, helping as many people and companies as possible with smart software. Since then, SevenLab has grown into a team of 19 professional enthusiasts, with its own UX/UI department, working daily to create a wide range of applications for an even wider range of customers.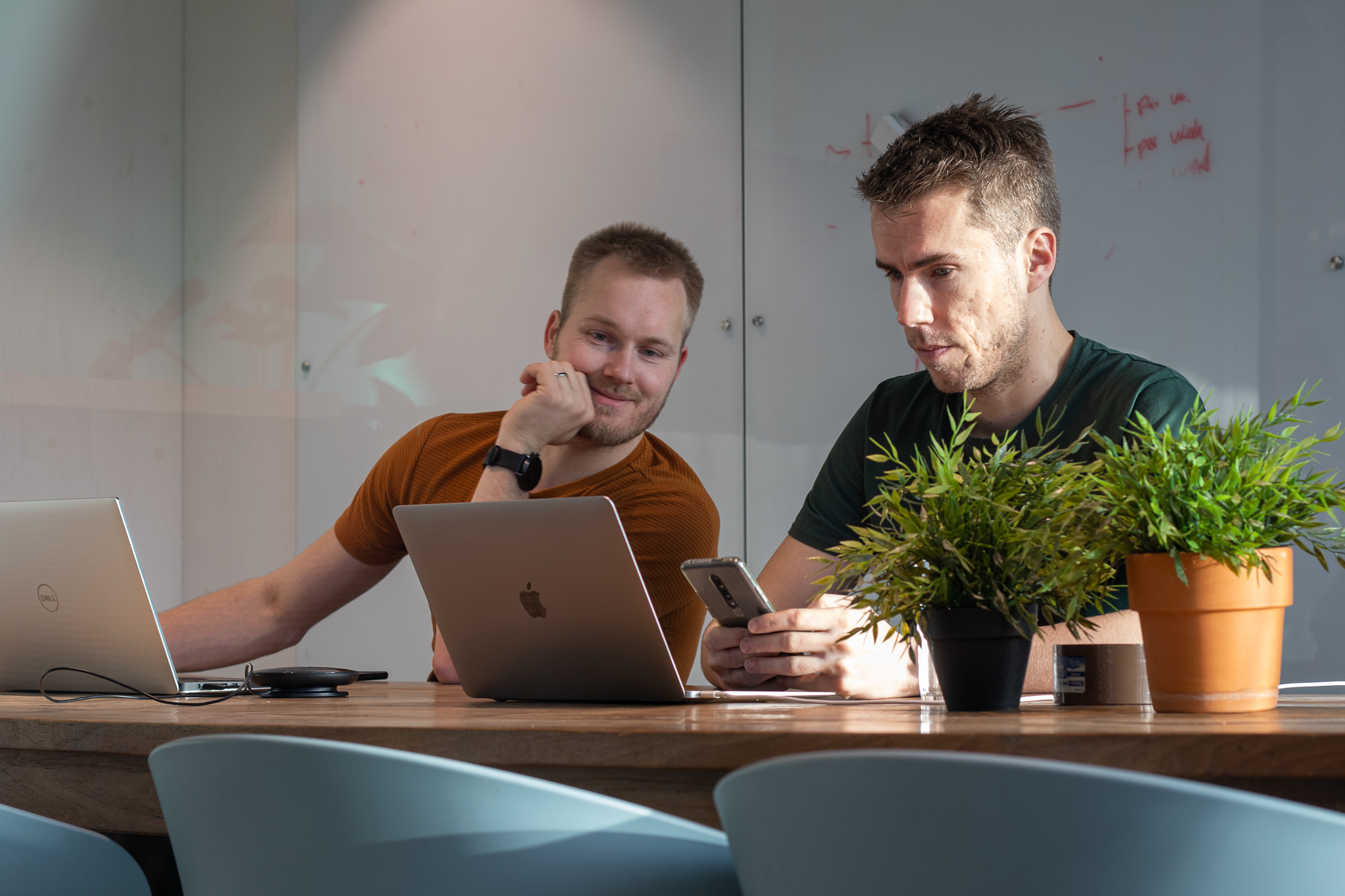 Looking to the future
We are still committed to making life better with smart software. But now we do so even more with an eye to the future. For it is our vision that every organisation will turn into a complete IT organisation. Your organisation too! We therefore develop software that not only contributes to your current goals, but also forms building blocks for one future-proof ecosystem. A collaborative whole in which people always remain a central part. Because people remain the most important capital of any organisation.
We felt it was therefore time for a new look that matches the professionalisation drive we have undergone in recent years. We are very enthusiastic about the result. It is futuristic and warm at the same time. From now on, you can recognise us by the upturned seven and the bright yellow-green colour. We have also incorporated the slanted line of our seven in various style elements. Our name remains the same, but from now on we will write it out in full.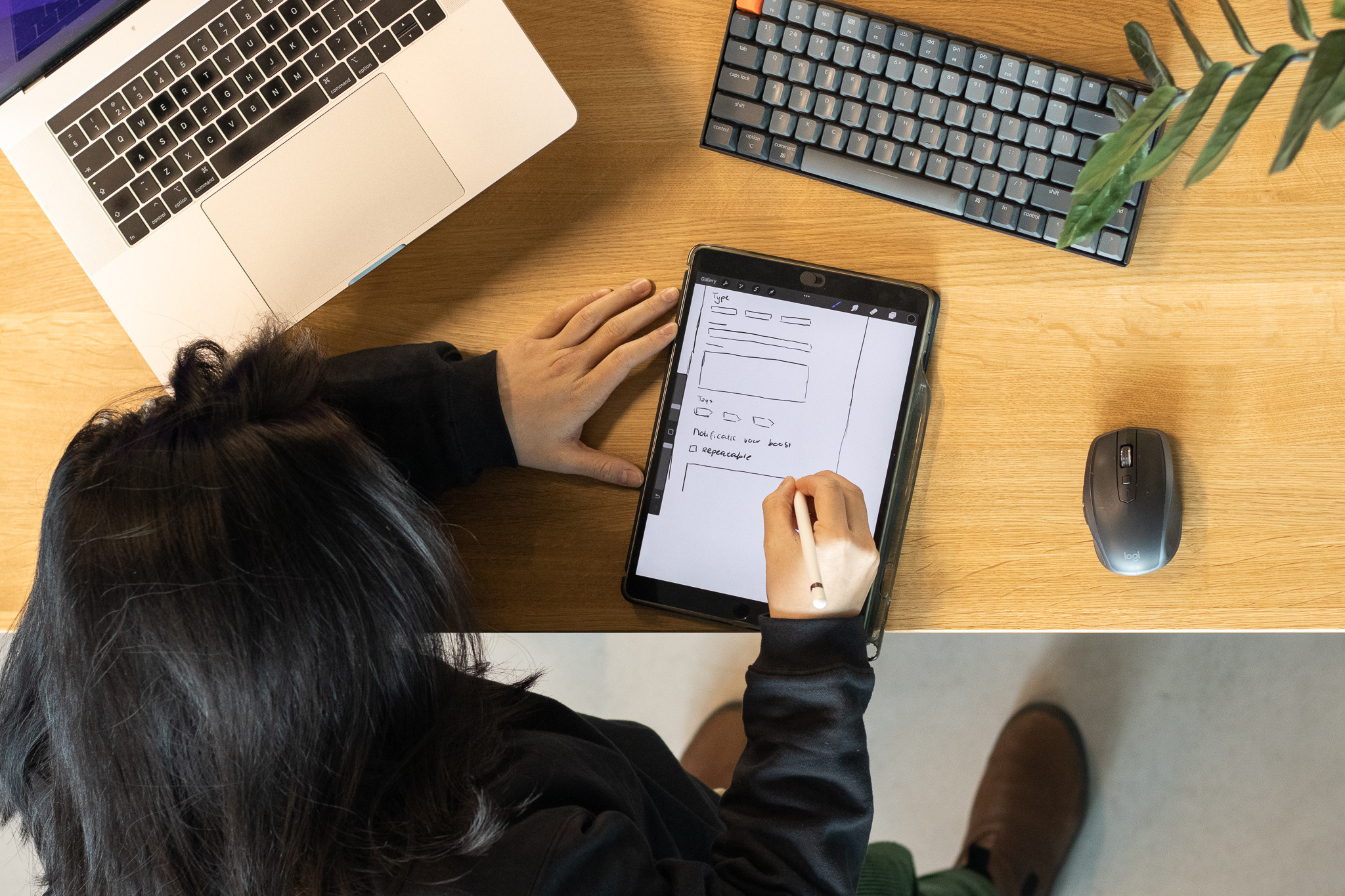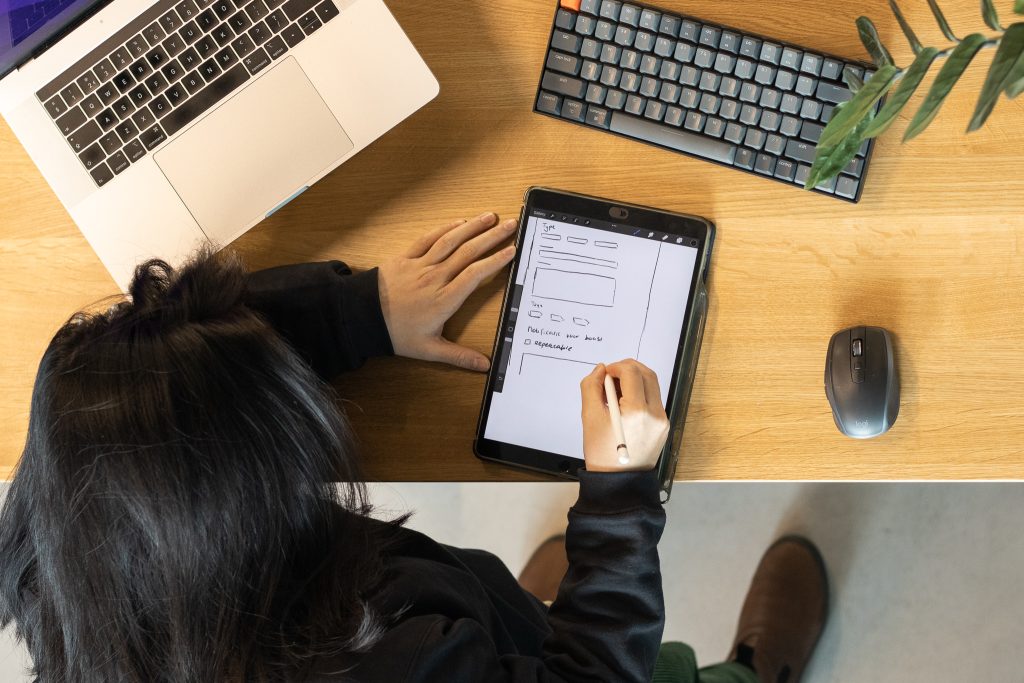 Discover. Design. Build. Grow.
To develop future-proof software, we our process divided into four targeted phases. During the Discover-phase, we place our clients' digital ambitions in the organisation's strategy. In targeted workshops, together with our experienced IT Business Experts, you will discover where the opportunities lie for IT. During the Design-phase, we connect with all stakeholders and make the software tangible. Our creative UX/UI Designers research the end-users' wants and needs and develop this into an intuitive and user-friendly design. Then it is time to build the software.
In the BuildTogether with a team of certified Developers, you develop a fully working end product in a short two-week sprint. During development, you always keep one hand on the wheel as Product Owner. Naturally, you will receive guidance in this from our IT Accelerator. We don't stop when the software is finished and continue to care for the product in the Grow-phase. For instance, we help with software implementation and adoption and provide support for IT Architecture, Security and Support.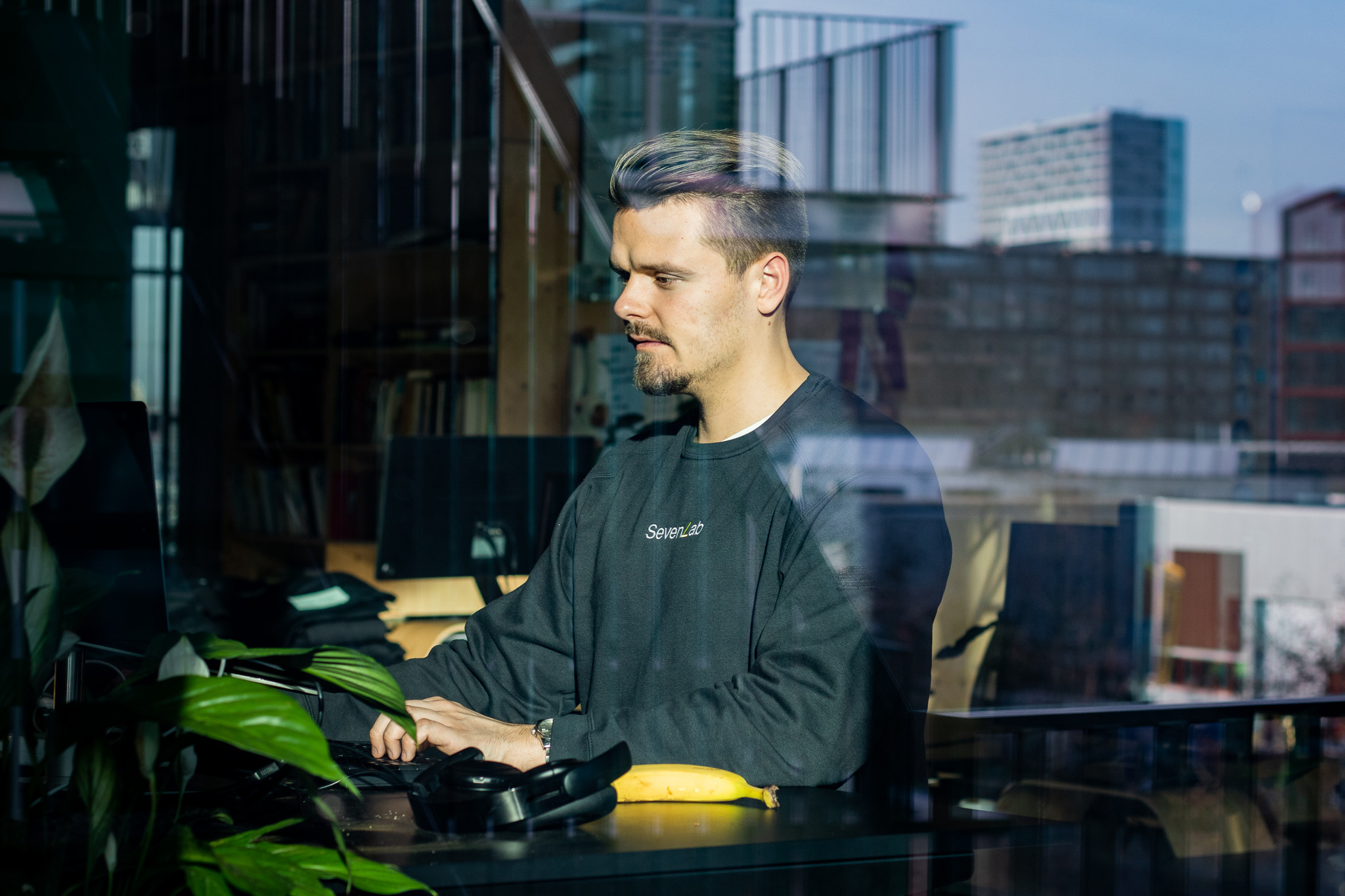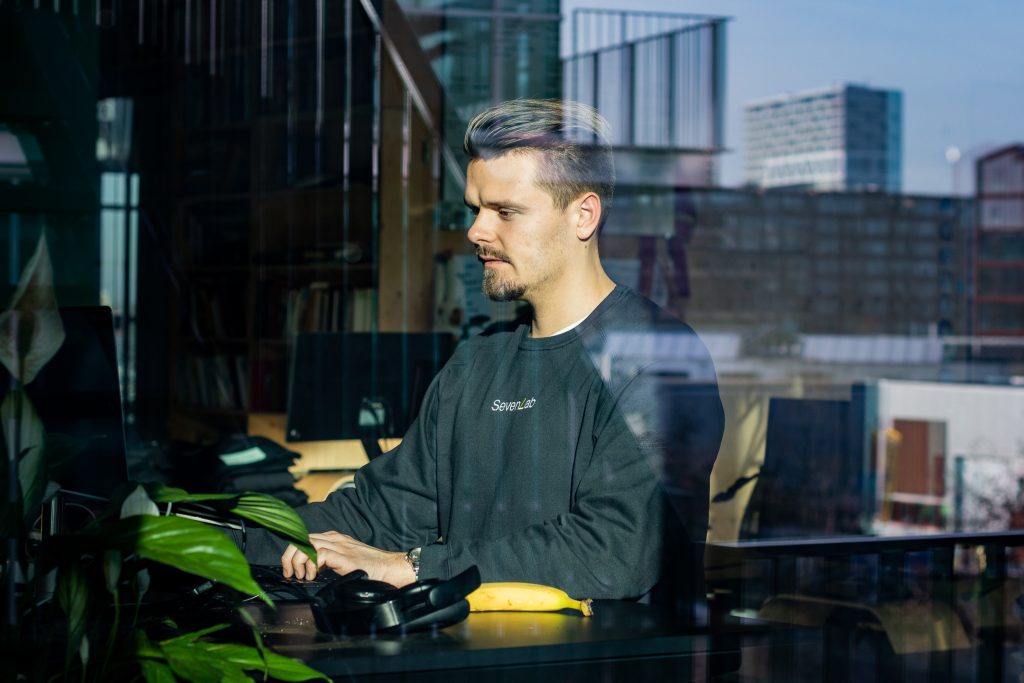 The next digital step
Over the past seven years, we have been privileged to engage in many challenging software projects for various clients. We also welcomed many great colleagues to our team. We look back on that with great pride, but above all we look forward to the future! Also the future of your organisation.
Also in need of an upgrade? We are ready to help realise all your digital ambitions and would be happy to discuss them sometime at our office or in a digital video call.