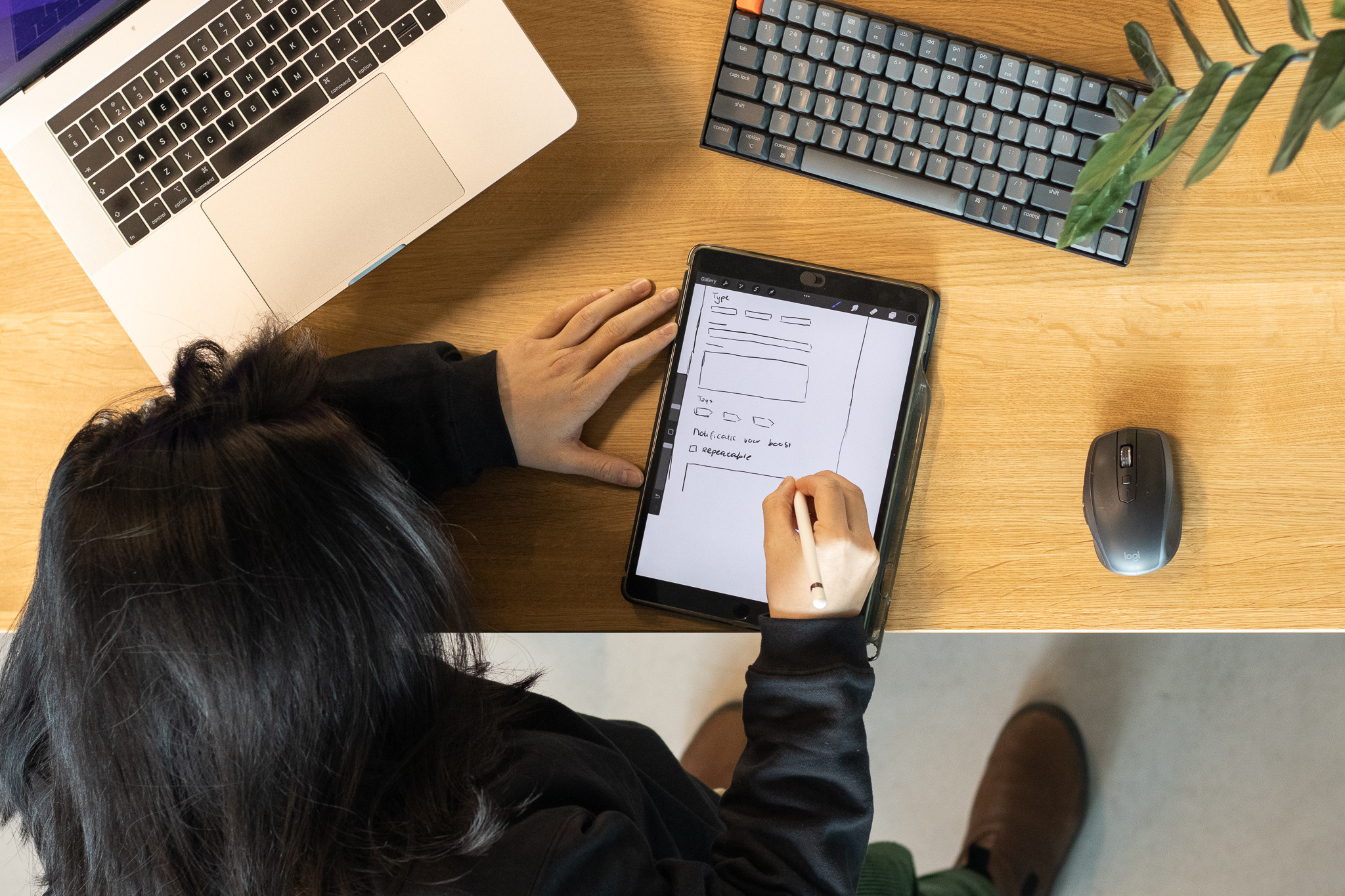 Design an intuitive user experience
UX/UI Research & Design
Make sure the digital solution fits seamlessly by identifying the user's wishes and needs. The research is used to optimize functionality within the design. SevenLab's design team will work with you to design an effective and user-friendly software.
Look in the kitchen

Our UX designer dives into your organisation to understand and experience your current processes.

Thorough investigation

By means of various research methods, the UX Designer collects the necessary data to identify the wishes and needs of the user.

First sketch

The insights are worked out into a clickable wireframe, to make sure we are on the same page.

Testing, testing, testing

This prototype is tested with all stakeholders. We use their feedback and reactions to shape the final design.
One step closer to the software
User-friendly design
Ultimately, the software must be used. By identifying the wishes and needs of the end users at an early stage, we ensure that we enter the development process with confidence.
Tested with all stakeholders
Measuring = knowing. That certainly applies to UX/UI design. Therefore, we apply various research methods and test all designs with the various stakeholders.
Clickable prototype
To quickly discover whether the concept works in practice, our designers can make a clickable prototype. This makes your ambition tangible and we can solve early problems immediately with smart design.
Blueprint for further development
In the end, there is a hi-fi prototype that the development team can develop into the perfect digital solution.