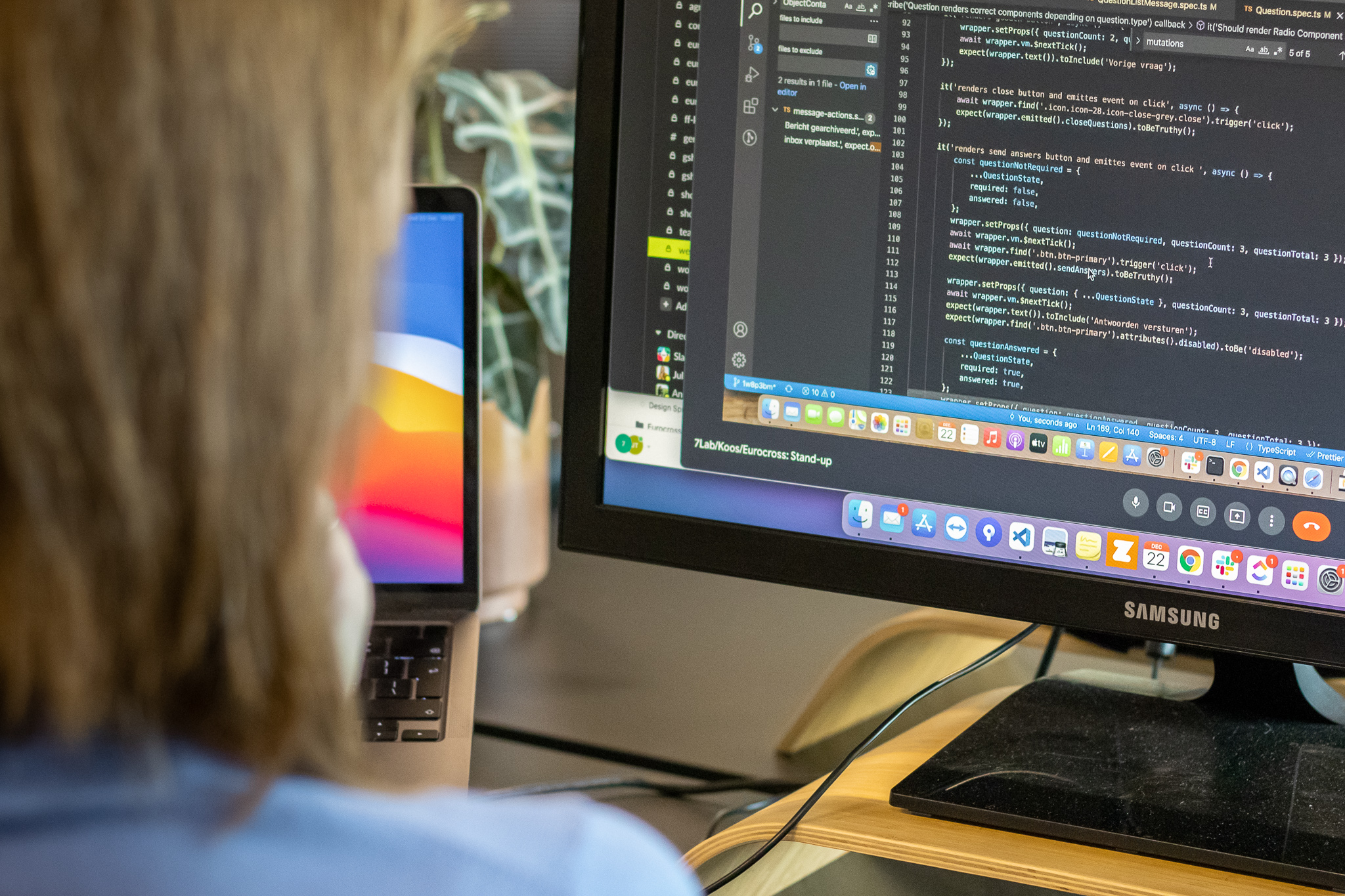 Develop software fast and effective
Each two weeks software that works
Every fortnight we deliver a working part of your software or app. The team aims to deliver maximum added value within the budget you set. During the project, we make adjustments together based on progressive insight.
Rapid development

Every fortnight, we deliver a new working component of your software. We immediately incorporate feedback and adjustments.

Focused team

Each project has a permanent and dedicated team of at least two employees. This team works on your project without distraction, and therefore with full focus. Time is always spent efficiently.

Automatic tests

We build stable software by regularly testing it automatically. This happens both during development and when putting changes live. New functionalities can be added without worrying about errors.

Highest security standard

We continuously check our code for security issues and risks. With SonarQube and best practices in programming and architecture, we ensure the highest security standards.

Privacy by design

Because we want to be sure that your software complies with the AVG regulations, we include privacy in the development as standard. We also advise on choices relating to privacy.
Backend Development
Our backend developers ensure that the core functionality works effectively and efficiently. They are responsible for ensuring that the software processes, stores and transmits data correctly.
Frontend Development
Frontenders are responsible for everything you 'see' in an application. They work out the designs and link them to the underlying IT to create usable interfaces.
IT Accelerator
The IT Accelerator ensures that the development process runs as efficiently as possible. The IT Accelerator is the link between the client and the team. He or she monitors the planning, directs the team and supports the Product Owner.
Product Owner
That's you! As a customer, you remain involved in the development process. You determine the planning, test all components and adjust where necessary. In order to fulfil this role effectively, you will receive training and guidance from us.