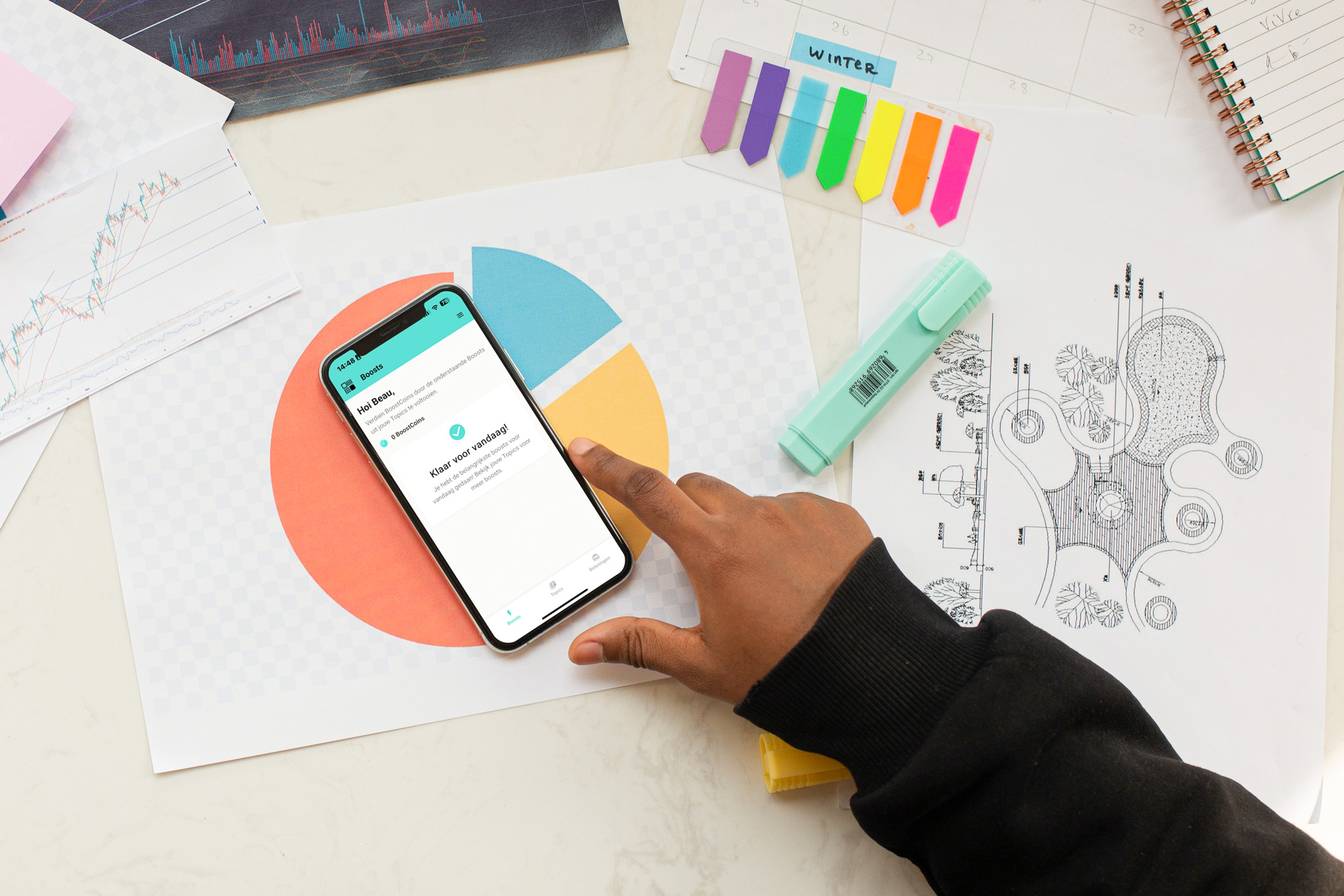 Application for personal and professional development
Boost development with Workboost
Workboost is an activating application that uses behavioural science and gamification to stimulate employees to develop. Workboost makes the development process that professionals such as teachers, (career) coaches and consultants go through with their clients more fun, faster and more effective.
User-friendly design
Workboost's method is entirely focused on making learning as easy, stimulating and fun as possible. So it was important to find a workable form that supports the logic of WorkBoost's method and offers optimal usability. This starts with the design. To ensure optimal absorption of the learning material, care was taken to keep the cognitive load as low as possible. The result is a minimalist, personal and intuitive design that provides the user with positive feedback. The main focus of the design is the friendly and learning environment that supports Positive Reinforcement Technique to enhance the experience of a reward.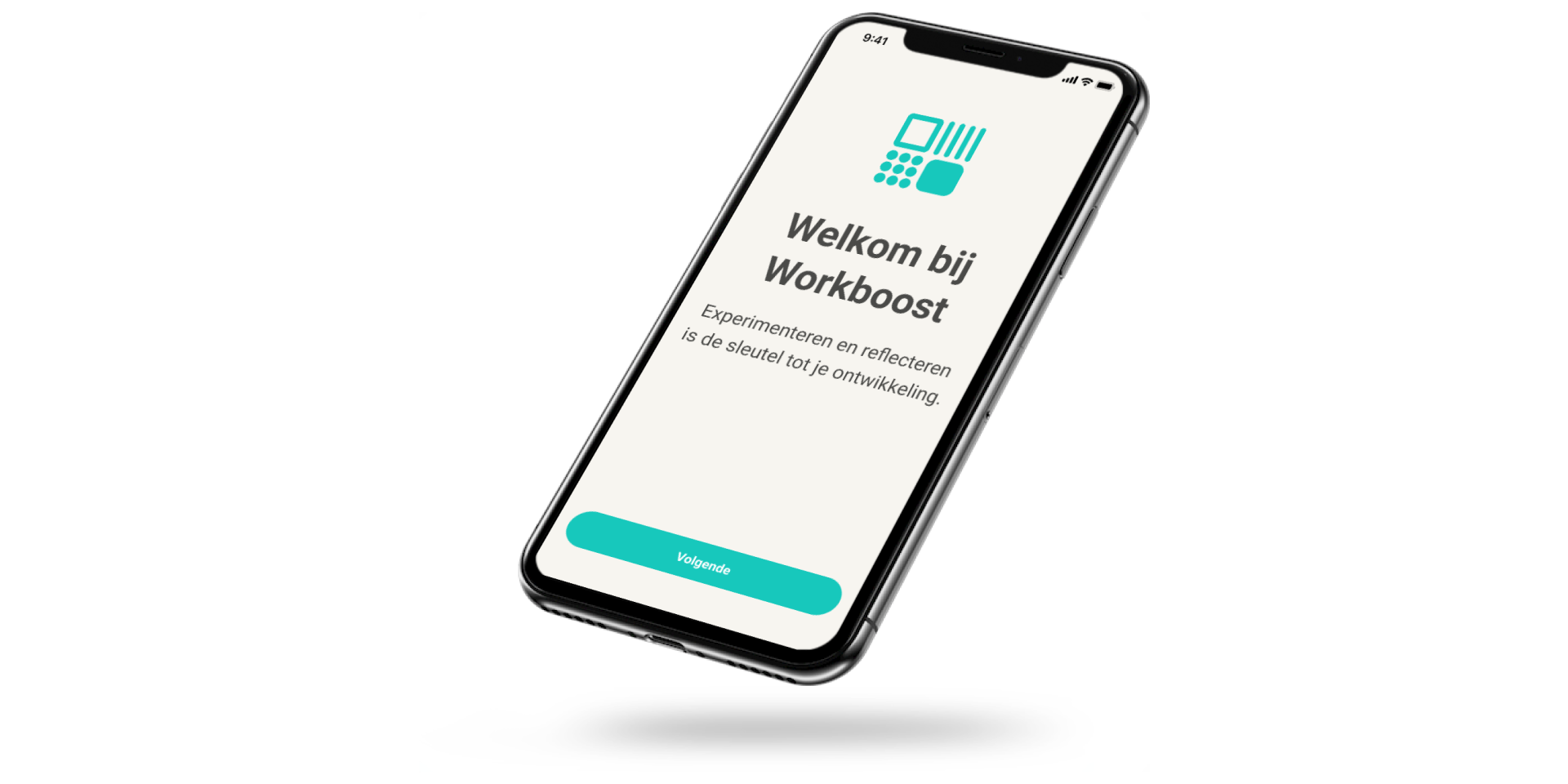 Scalable design
In two two-week sprints, our development team converted the design into a working application. The frameworks used were Laravel and VueJS. In addition, Ionic was used to make the application available on multiple platforms. Scalability and user security were central to the entire development process. This allowed WorkBoost to grow significantly and multiply its usage in a short period of time. After the great success of the first version, we used the same approach to enrich the platform with a dashboard. This second version enables coaches to create even better learning modules and gain insight into team results.