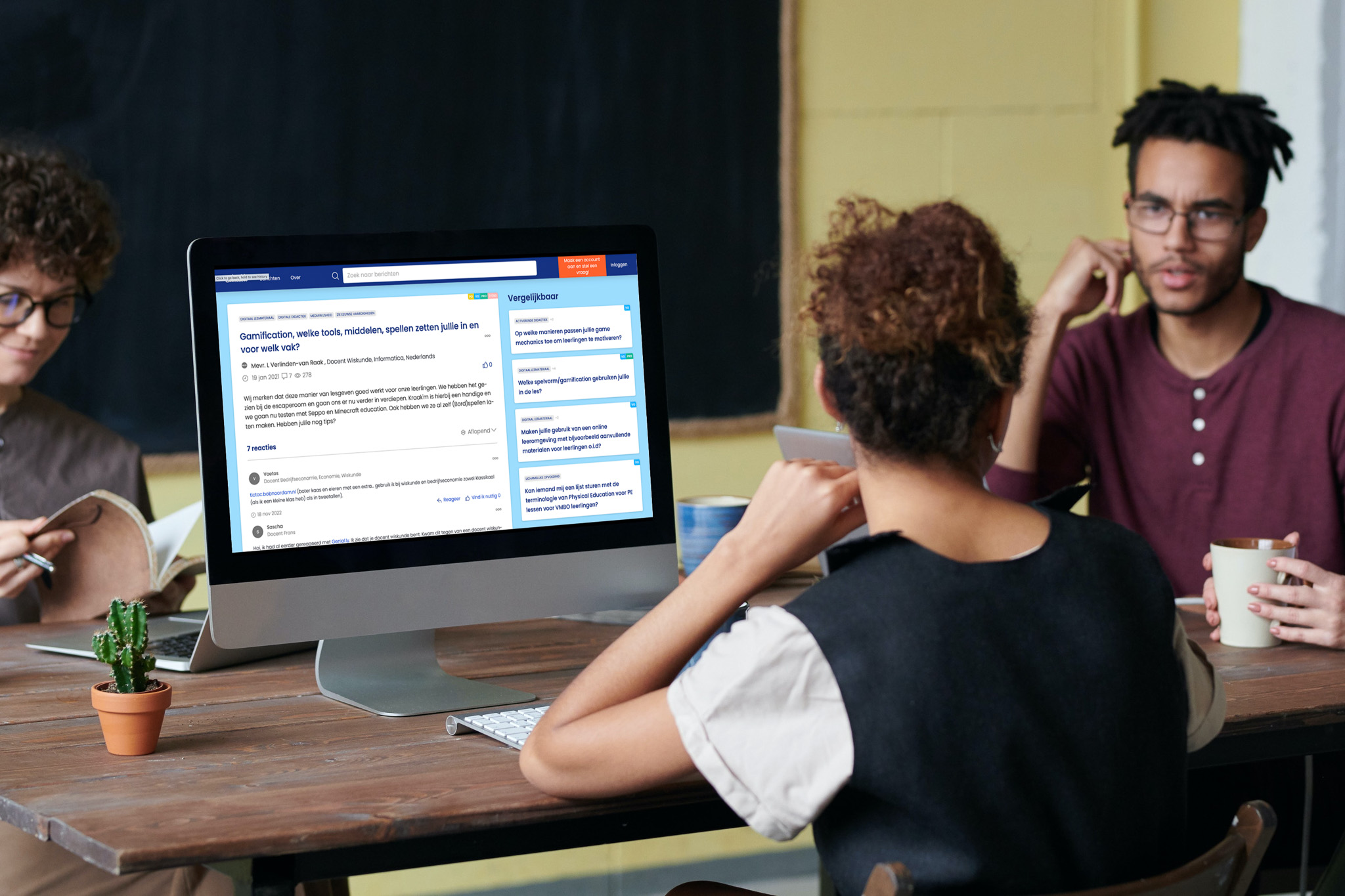 Community platform knowledge exchange for teachers
Ask Edualdo
Edualdo is an initiative of Schoolinfo and is the place where teachers, school leaders and team leaders exchange knowledge and experience. In collaboration with Koos Service Design, SevenLab developed this cross-media platform. Koos took care of the design and the intuitive UX. SevenLab is responsible for the logical set-up of the IT and the front-end and backend development.
Made for connection
Schoolinfo was looking for a digital solution to improve and professionalise teaching. To develop, teachers need good sparring partners and validated input from practice, but often this cannot be found at school. Time is short and it is difficult to ask the right question to the right person. This is why the Edualdo App was conceived. An easy, efficient and fun way to connect teachers to improve education together.
Designed for teachers
The design of the Edualdo App is entirely focused on teacher knowledge sharing . Everything starts with the teacher's question. How do we ensure that it can be asked as easily and quickly as possible to the community? Besides, it won't succeed without good answers. Colleagues and coaches should therefore be encouraged to answer as relevant and complete as possible.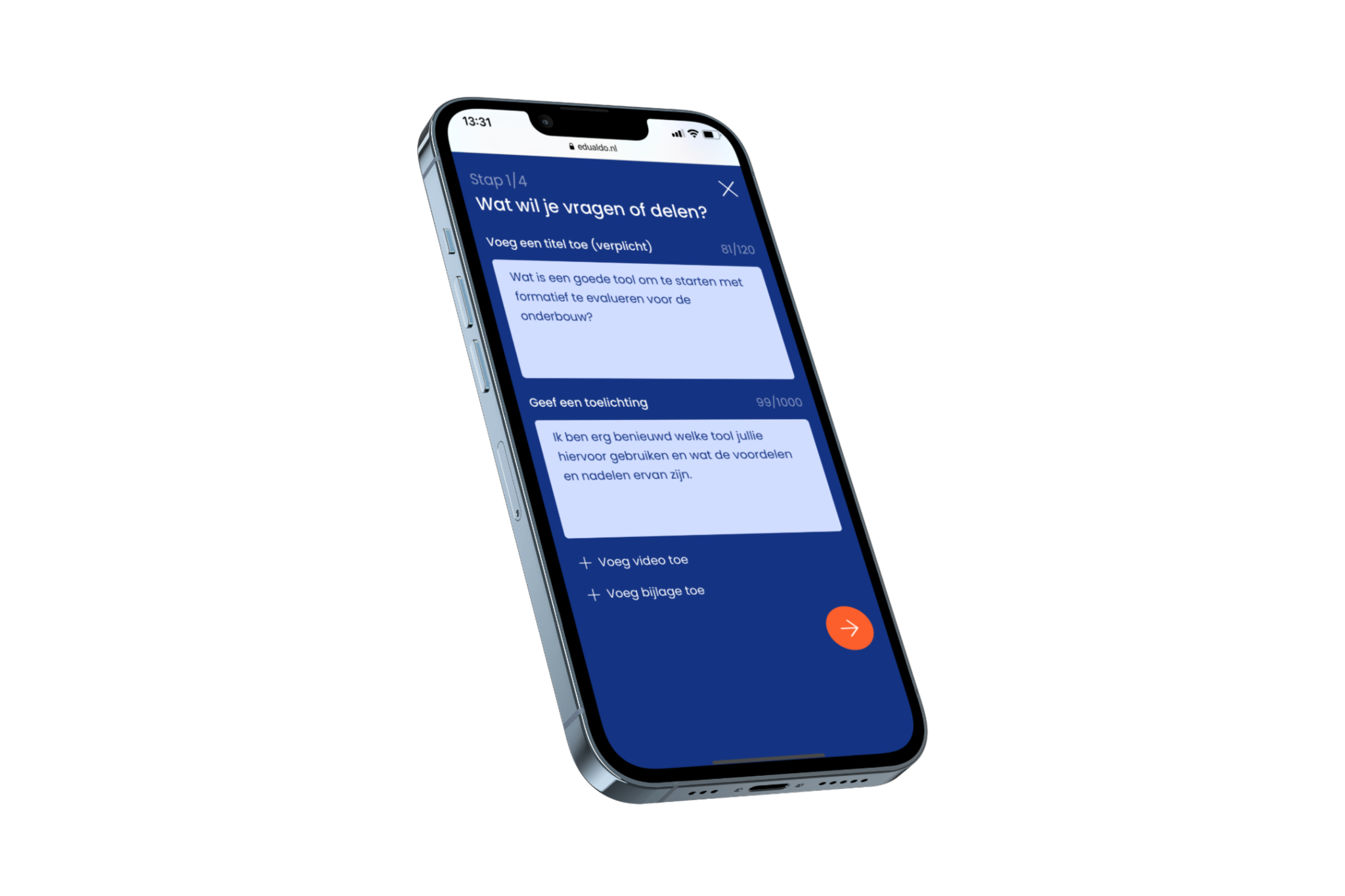 Reports, API, PWA
The result is a Progressive Web App on which teachers from all over the Netherlands can share knowledge and form a community. To make innovation within education transparent, knowledge sharing on the platform must be measurable. Therefore, reports on developments can easily be made. Once there are a lot of questions and answers in the system, it is possible to link with other partner systems. A good API as a basis helps with this. Teachers are busy enough as it is. Therefore, the app should work fine, efficiently and intuitively on any device. For instance, you can quickly check the latest questions on the train.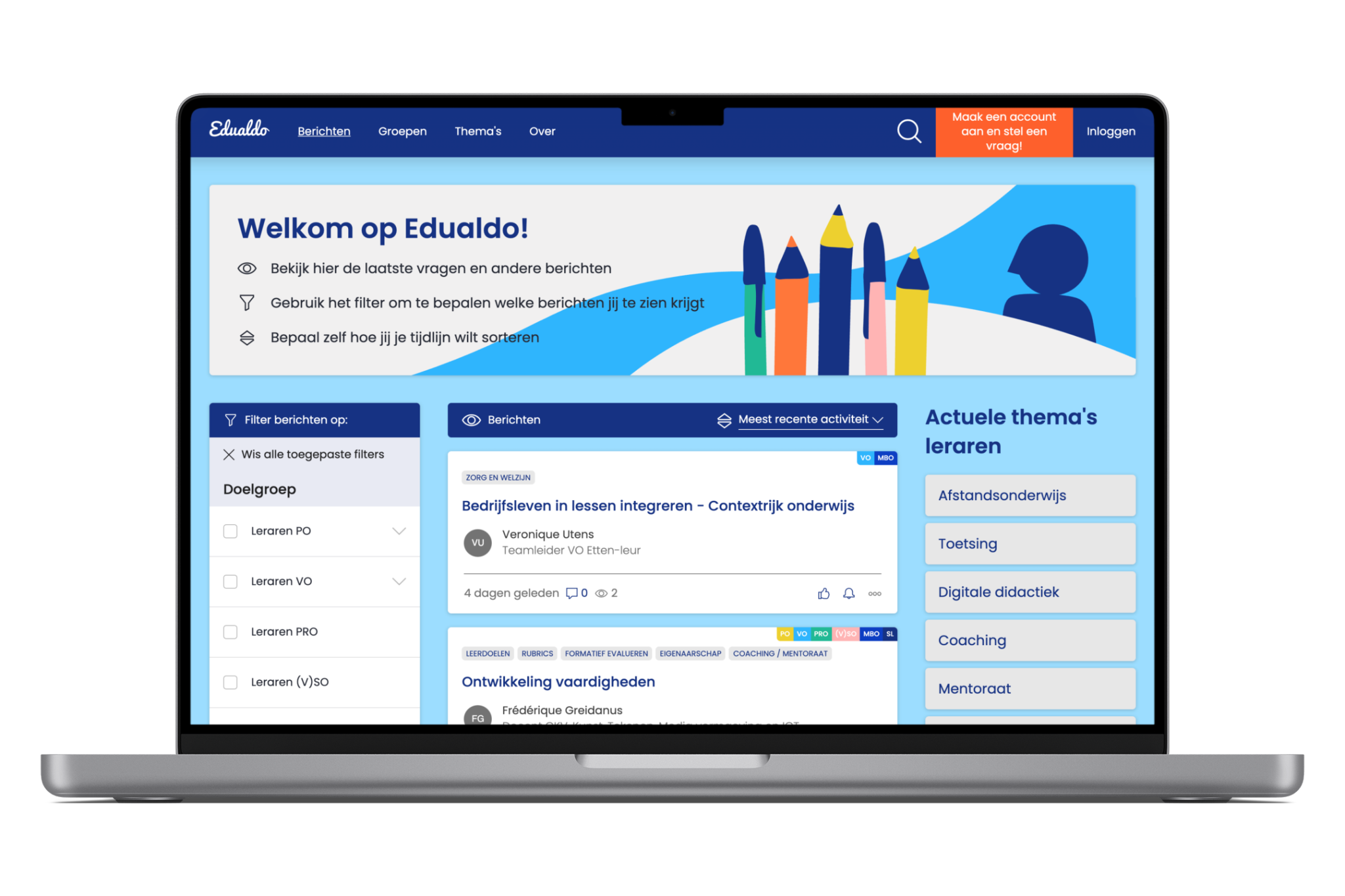 Benefits
Edualdo contributes daily to improving and developing education. More than 400 questions from teachers are no longer unanswered.
The platform continues to evolve and respond to current challenges. For example, the app had a major contribution to shaping digital lessons during the corona outbreak
The plarform has quickly expanded to include a separate room where school board members can talk to each other about designing education safely.
Unique platform users
2600+
Number of questions answered
750+