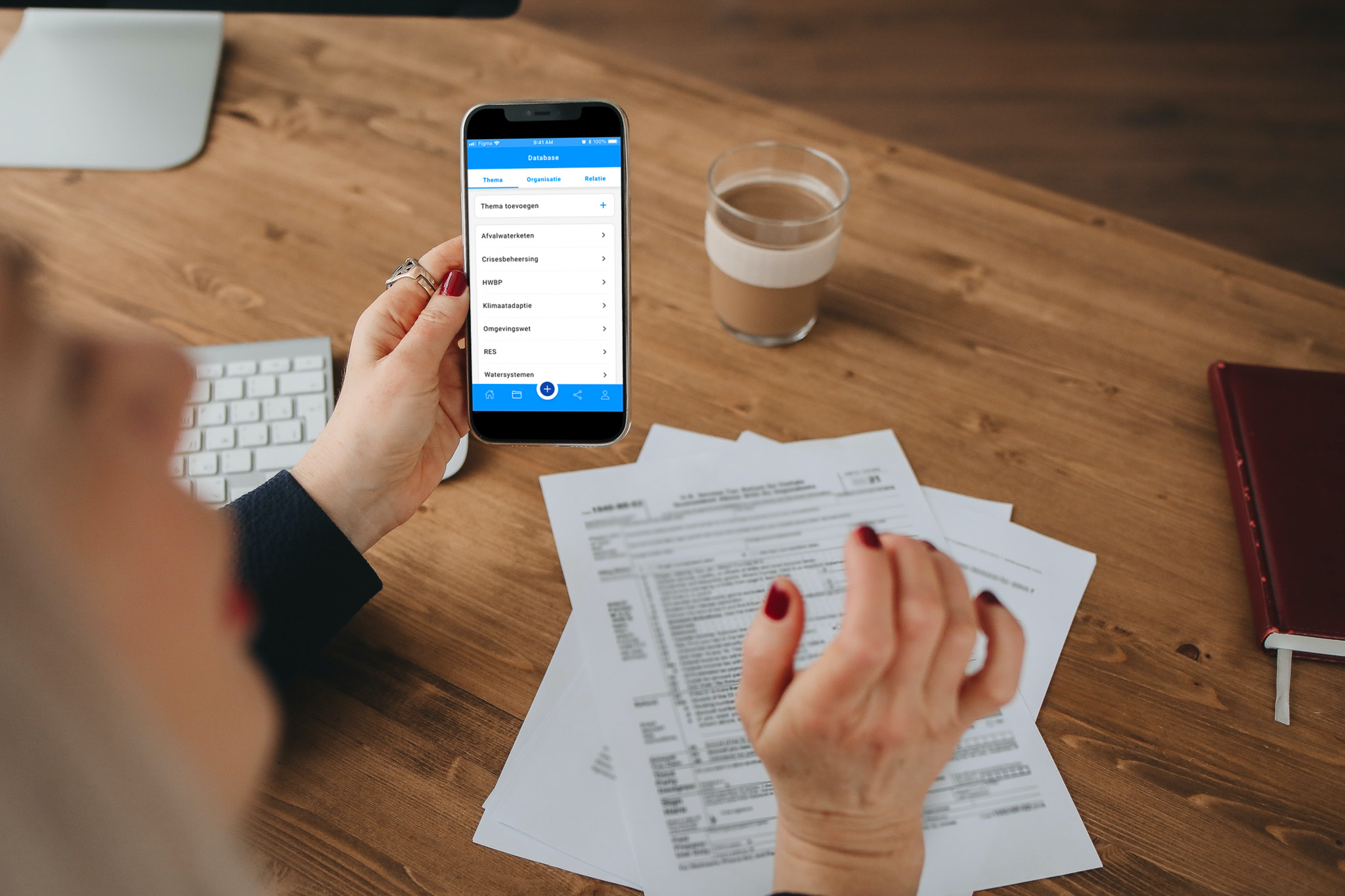 Communication and relationship management in a single platform
Customer
Hoogheemraadschap Hollands Noorderkwartier
Water board Hollands Noorderkwartier
Platform to organise and structure internal and external communication of HHNK
Clear relationship management
To optimise relationship management, we started by magnifying each interaction to determine the specific challenges and opportunities. This resulted in an extensive overview of relationship management and possible digital solutions. Even though the number of users was limited to those employees who consult frequently with external parties, it was a challenge to create a design that met all the diverse user needs. Our UX Designer conducted extensive and personal research to incorporate all the different working practices of the employees involved into the design. With the insights from multiple interviews, work visits and tests, a design was realised that suited each user.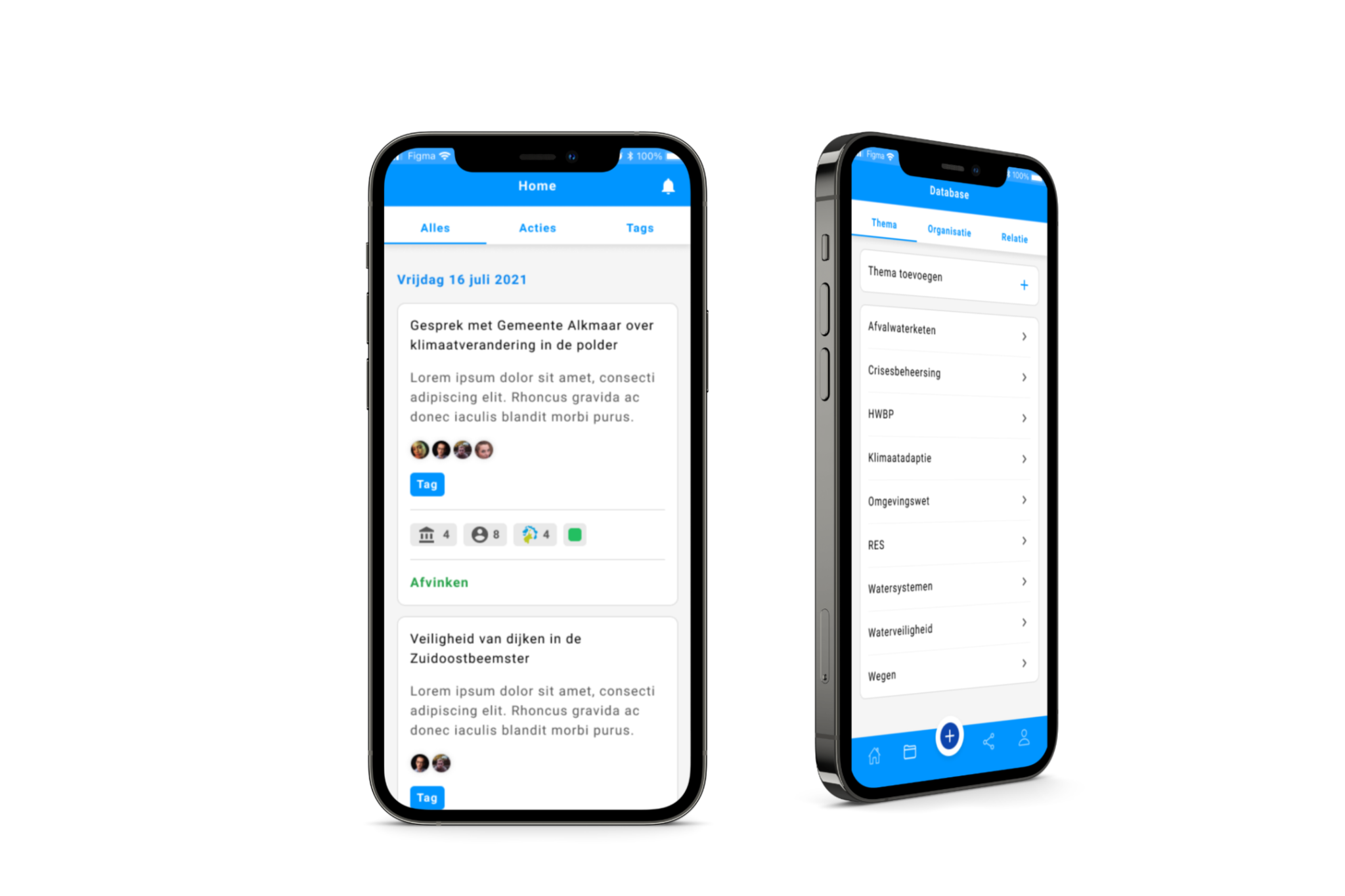 Reliable and secure app
The platform was developed into a Progressive Web App using the Laravel and VueJS Framework. To make the platform available on multiple platforms, we applied Ionic. The biggest challenge in this project was security. Since it involved personal and sensitive data and information, we made sure that the digital environment was highly secure. After delivery, the biggest challenge was for the users to integrate the app into their work. For this, we provide guidance and training. There are discussions about possible expansion of functionalities and further development.